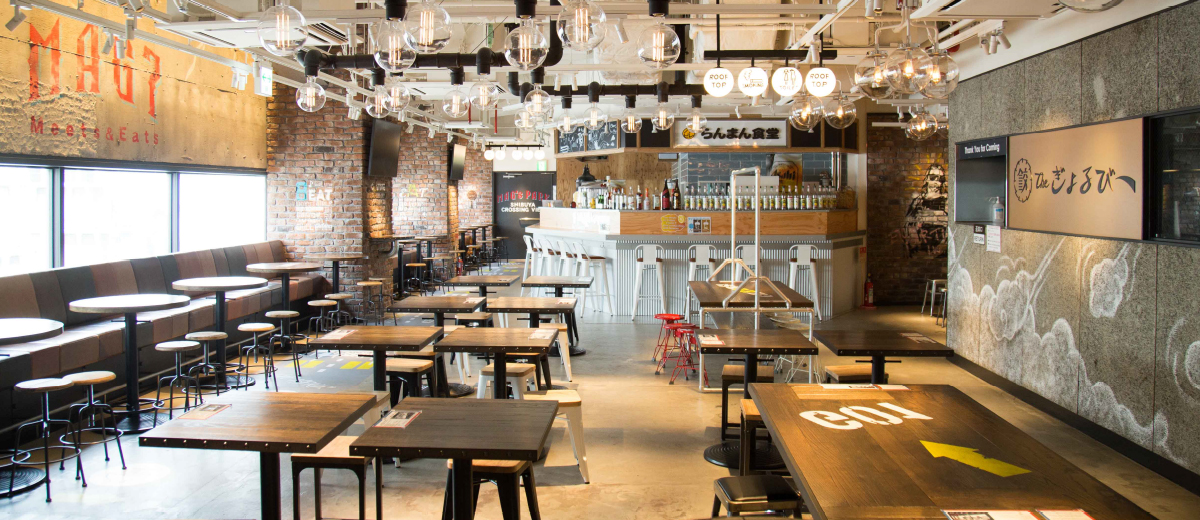 The concept of "MAG7" is "fusion of Shigeki". 
 An event space that doubles as an eat-in space is located in the center of the floor where seven restaurants line up. 
 By gathering "shigeki elements" such as food, art, and music on one floor, it is a space where you can spend a new sensation that is neither a hall nor a club. 
 It is a floor where you can enjoy meeting with people while enjoying food and alcohol.